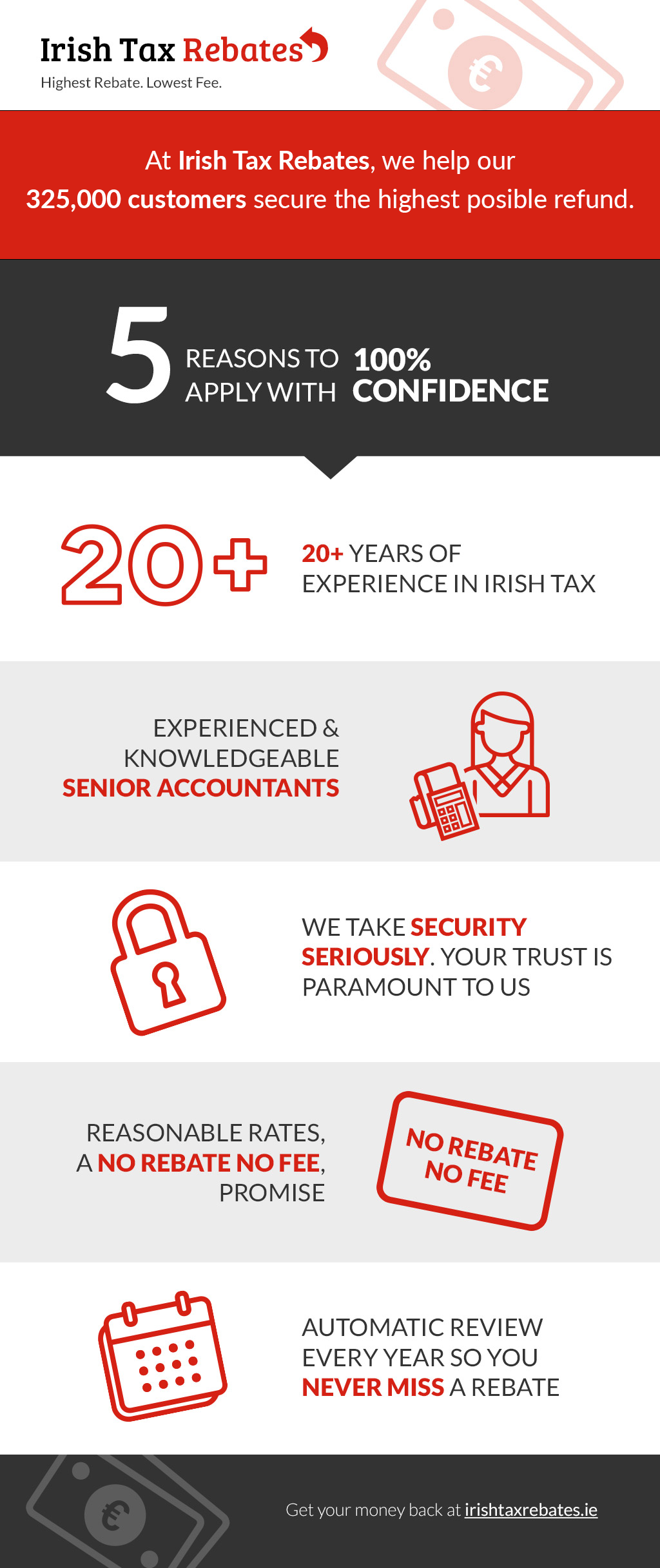 At Irish Tax Rebates, we help our 325,000 customers secure the highest possible tax rebate. With over 20 years experience in Irish tax, our highly qualified tax experts are committed to staying up to date on the inner workings of the Revenue system to ensure you get all the money back you are owed.   
As the leading original provider of tax rebates in Ireland, we have spent years investing in security systems so you can be 100% sure your personal data is kept confidential.   
To ensure you never miss out on the money you are owed, the experts at Irish Tax Rebates automatically review your taxes every year and notify you when they have calculated your maximum rebate.  
It doesn't cost you anything to have your taxes reviewed – if you're not due a rebate, there will never be a cost to you. If you are due a rebate, our fees are very competitive; in fact, they are one of the lowest in the country. 
Please be aware of similar companies who charge a higher fee and have lower average rebate value.
Ready to apply?  Simply complete our 60 second application form. Our team will conduct a free review of your taxes and use our specialist tax expertise to secure you the highest possible tax rebate.