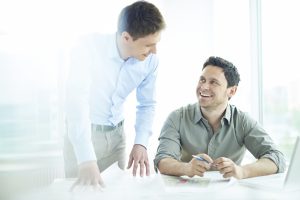 There's no doubt about it – tax can be taxing! Not knowing when to make claims, what you can actually claim tax back for or if you even have tax to claim back, are just some of the reasons that most of us are missing out on a lot of money we're rightly due. With so much money going unclaimed, there's never been a better time to consult a tax expert to do all the heavy lifting for you and help you get your money back.
Why use a tax expert?
You have four years to submit a claim, so if you have never done so, you could be due a lot of money back. Going back over a single year of claims if you don't really know what you're doing is hard enough. So, if you're thinking of going back four years, the best place to start might be with consulting an expert.
They know what you can claim for
An expert will know about things you may not even have thought about. For instance, you can claim your money back against things like Tuition Fees at the standard rate of 20% if your course is on the approved list.
Medical Expenses including GP visits, medication, A&E visits, minor procedures and surgeries. Dental expenses also qualify for tax relief if they are non-routine procedures. Consulting an expert ensures you get all the money back you're owed.
They take the stress out of your taxes
Separate forms must be completed for claiming tax relief on different things like health and dental expenses, tuition fees and pension contributions. It can be difficult to understand the different forms and know if you're filling them out correctly.
If you have completed the form incorrectly then Revenue can actually claim underpayment. Tax experts get your money back for you and ease the burden that you might be penalised for doing it incorrectly.
They're all help and no hassle
With 20 years of experience, our team of tax experts are more than happy to help. Our 4-step process is simple and painless:
              1. You fill out and sign an authorisation form
              2. We review your taxes
              3. We send you a text when Revenue agrees the rebate
              4. You get your money back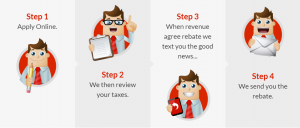 We have the highest average tax rebate in Ireland and the lowest fee; and if you aren't owed any tax back, there is no fee applied. To get the ball rolling, you can apply for your you can apply for your tax back online today.